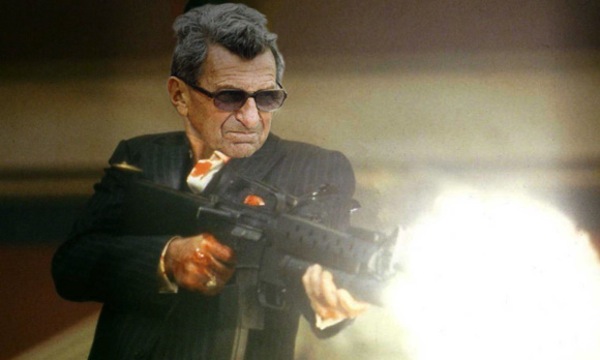 Originally Posted on Rosterbation
How soon is too soon for Hollywood to make a movie about the life of someone who has recently passed away? This question is currently being begged as plans have been announced for a major motion picture based on the life of former Penn State football coach, Joe Paterno.
Certainly, we all know Paterno's legacy was recently shrouded in controversy regarding the Penn State sex scandal, which has made Hollywood froth at the mouth for a blockbuster. Just months after his passing, Hollywood has acquired that right, and Al Pacino will play the lead.
It will be interesting to see how the makers of the film will handle the topic of the scandal Paterno found himself involved in. To refresh your memory, Paterno used his influence to convince Penn State officials not to call the authorities after a graduate assistant reported that Jerry Sandusky, Paterno's assistant coach, has raped a boy in the showers. After officials discovered this in 2011, Paterno was abruptly fired after coaching Penn State's football teal for 45 years, guiding the team to become one of the best on college football history.
The film will mainly focus on Paterno's early life, in an effort to show how he built one of the greatest empires in college football; although it's obvious the aforementioned scandal will be a big draw for Hollywood writers.
Production of the film is still in early stages, with deals still being made, but with such a controversial tagline, it sure to find a home with a movie studio very soon.
Image Credit: Onward State