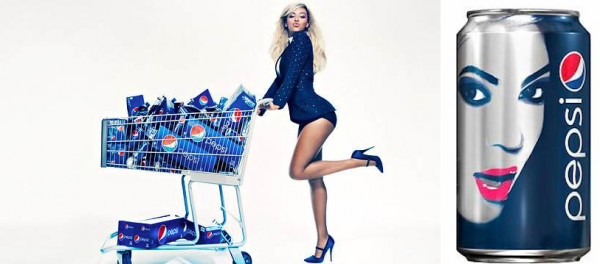 A diva must always adhere to a high level of energy. It's no suprise then that Beyonce would endorse the sugary cola beverage, Pepsi. Well that, and the fact that she just signed a HUGE multi-million dollar deal with the company.
To celebrate their latest spokeslady, Pepsi will be featuring Queen Bee's face on thier Pepsi cans, just like in the good ole' days when Star Wars faces were plastered all over the cans.
So, get ready to see a lot more of the fierce singer, but she's perfect at everything she does, so is it really a problem?
Image Credit: Pepsi