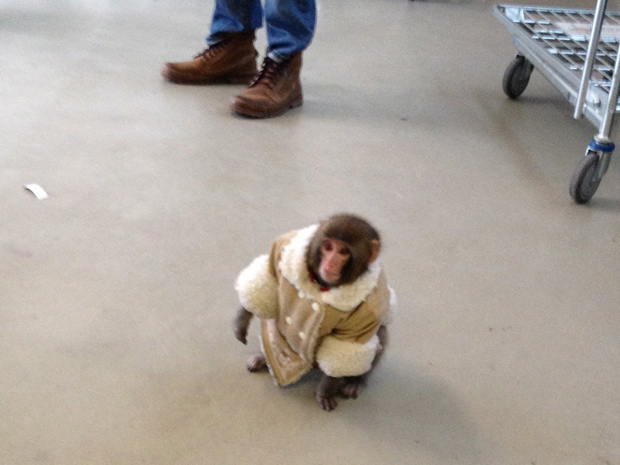 A Toronto Ikea had an unexpected and mysterious visitor yesterday in the form of the above primate adorning a miniature, customized shearling coat.
Apparently, the small monkey was let loose in the North York area and was found roaming the parking lots of IKEA at around 3pm ET.
The monkey never actually made it inside the store, but nonetheless, it drew crowds of attention including CTV's Bronwyn Page, who was lucky enough to snap the few images you see above and below.
Understandably so, #IKEAMONKEY has now gained a respectable amount of viral popularity, check out Twitter's Reaction to the IKEA Monkey, right here.
Update: The Owners of the monkey (allegedly shopping in the store at the time) have come forward to claim the monkey.
The monkey allegedly was able to espace from it's cage in the car according to Toronto Police Sgt. Ed Dzingala.
Image Credit: THE CANADIAN PRESS/HO, Bronwyn Page