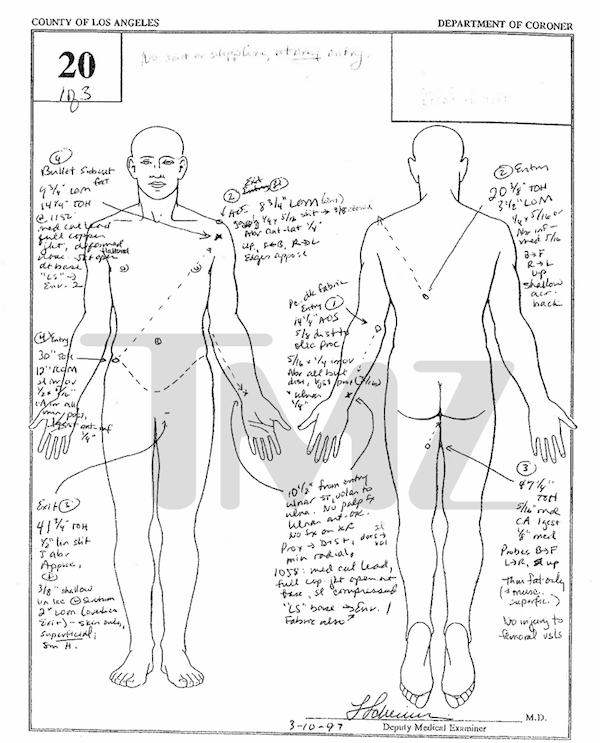 TMZ has recently attained the autopsy report from the night of Notorious B.I.G.'s fatal shooting; the report indicated four shots, one of which was the fatal blow. Seen below is the data TMZ pulled from the report:
Gunshot #1 struck Wallace in the left forearm and traveled down to his wrist.
Gunshot #2 struck Wallace in the back, missed all vital organs, and exited through his left shoulder.
Gunshot #3 struck Wallace on his outer left thigh and exited through his inner left thigh.
Gunshot #4 FATAL entered Wallace's body through his right hip and ripped its way through several vital organs, before coming to rest in his left shoulder area.  - TMZ
Biggie Smalls A.K.A. Christopher Wallace was immediately rushed to Cedars Sinai Hospital where after an emergency thoractomy, the rapper was pronounced dead at 1:15 AM.
Wallace was 24 at the time of his death.