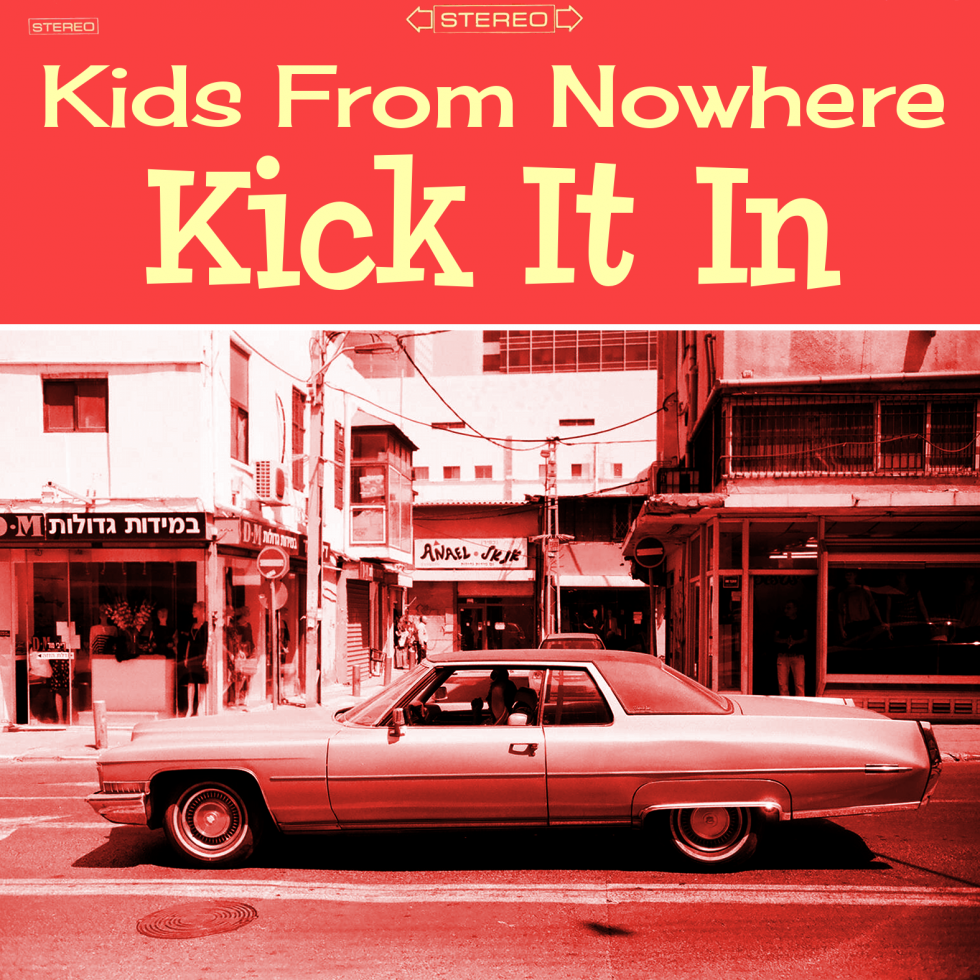 Based out of Israel, The Kids from Nowhere are an international band, featuring talented musicians coming from different corners of the world. singer/songwriter Zach Wheat (Texas), drummer "Element" Yves Elisee Akowendo (Côte d'Ivoire), bassist Elad Avni (South Africa) and guitarist Babush (Israel) are all part of this colorful ensemble.
Despite their very international line up, the group decided to "musically" meet up right into the heart of the United States, diving deep into sounds from full-bloodied americana traditions.
Although the quintet is heavily inspired by country, blues and folk, they don't mind introducing some overseas influences into their own music, especially exploring the past decades of pop and rock n roll, leaning towards british invasion melodies and garage punk grit, while holding on to their identity as a genuine Israeli band, with a unique way of relating to their music and to the colorful crowds that animate their live performances.
The group has been playing their music since their early days together as a musical act in 2007, testing their live sets in front of the audience and sharpening up their sonic blend. Talking about the relationship between their music and their crowds, the band recounts how being based in Israel, they often get to perform for incredibly diverse groups of people, a variety that gets even wider as the band tours abroad. From russians singing along, to students, to texas country music lovers and indie rock fans, everyone seems to find a great point of connection when it comes to the Kids from Nowhere and their songs, bringing timeless classic sounds back on stage.
The Kids from Nowhere are out with a brand new full length, by the name of "Kick it in", featuring a collection of 11 tunes that embody the band's energy and "outlaw folk-rock" attitude.
The album kickstarts (pun intended) right away with a tight assault of up-beat groove and rambling guitars that melt perfectly with vocals that is so influenced by the powerful echoes from seminal, legendary artists such as Hank Williams , but with a southern "twang" to it, pretty powerful in the guitar leads as well. As the record progresses, the variety in the sound takes shape as the many influences of the band creep in, from the mellow tempo of the passionate folk ballad "Favorite time of the year" to the gripping blues-rock of "Vegas Boogie" and the alt-country vibes of all the things we do (Think Slaid Cleaves or Lucero).
"Kick it in" is not an album that wants to imitate the classics, but the band definitely found a unique and personal way to translate those legendary staples of modern music to their own reality and personality, managing to craft a fresh, appealing and truly honest record that would sit really well among other music from influential artists such as Johnny Cash, Kris Kristoffersson, Willie Nelson and more.
Most of all, this record is just a very powerful statement about how keeping things simple and straight to the point is always the best approach, when accomplished with personality and honest inspiration. All the sheer energy that fuel every song off this album just really makes me feel that the band could be an even more astonishing act on a stage, free to unleash their full potential.
The Kids From Nowhere certainly deserve to be considered by any fan of true americana, but their spontaneity and musicianship will definitely be able to grasp the attention of listeners whose music interests expand far beyond the genre.
Let the music do the talking and give a spin to the record yourself!